Blonde Redhead
Not many bands can maintain long careers while continuing to evolve from record to record: Blonde Redhead holds a place in this category. In the nearly 25 years of their career, the acclaimed New York-based trio has wandered through the noise rock of their early years, to the refined dreampop of Misery Is A Butterfly, to the sensual electronic textures of 2014's Barragán. Despite the variety of styles, the band has always been able to keep a personality and a unique identity that is easily recognizable.
Fresh from the Numero box set Masculin Féminin (September 2016)and the remix album Freedom of Expression on Barragan (March 2016) , Japanese-born Kazu Makino and twin Italian-Americans Amedeo and Simone Pace have returned with a new EP, titled 3 O'CLOCK. The EP was released March 10th, 2017 on Asa Wa Kuru Records under license to Italian label Ponderosa Music & Art.
This melancholic EP, with an aromantic graft, follows the tour that, in 2016, saw Blonde Redhead reinvent their cult album Misery Is A Butterfly with a string quartet. The new atmospheres developed during this tour emerge occasionally in the pieces of 3 O'CLOCK, as the band pushes even more in the direction of a massive presence of strings and wind instruments such as the viola, cello, violin, clarinet, oboe, flute and trumpet. The EP was made with the help of, among others, the string quartet ACME (American Contemporary Music Ensemble), and Eyvind Kang, an American composer and violinist who collaborated with Blonde Redhead on Misery Is A Butterfly and the latest tour in support of the album.
Ludovic Alarie
Montreal singer-songwriter ludovic alarie is 25 years old and sings like he speaks, gently and softly. His strength resides in seizing the complexity of a feeling, a moment. Former classical guitarist, he released his first solo album in French in 2014 and his second in 2017. In 2018 he starts his own record label - chouchou records. His first English single, 'we're a dream nobody wrote down,' will be released by chouchou records in Canada and Blonde Redhead's label Asa Wa Kuru in the USA. The single features accompaniments by Warren C. Spicer (Plants & Animals), Simone Pace (Blonde Redhead), Adèle Trottier-Rivard (Le Bleu), and Mishka Stein (Patrick Watson).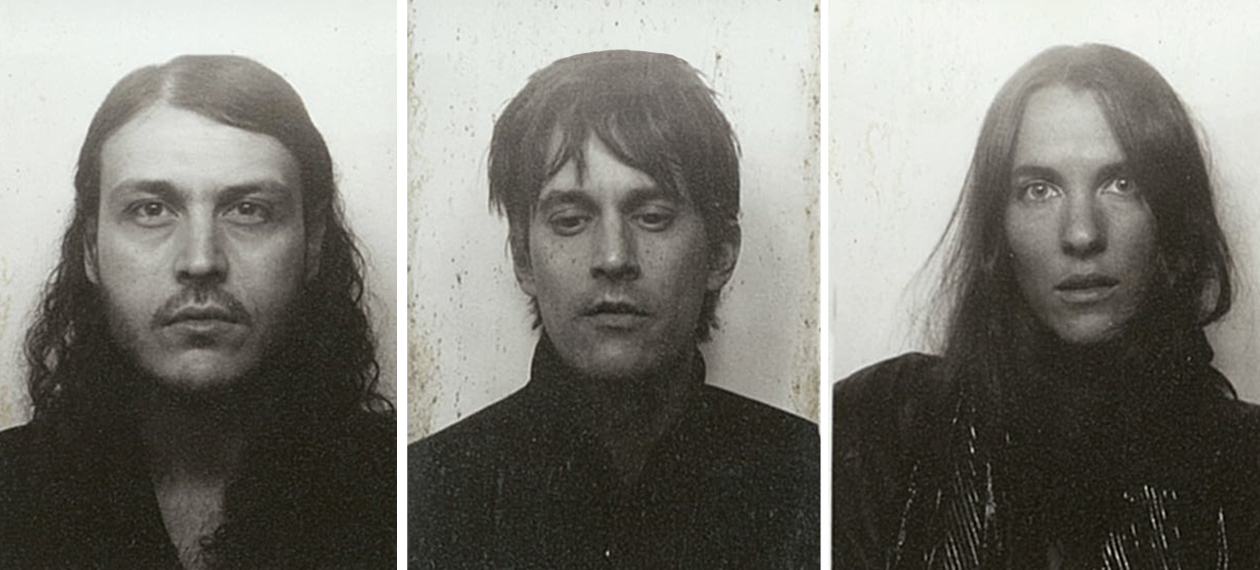 VBA
VBA formed in New York City in late 2013 by lead singer and drummer Vince Nudo, guitarist Bentley Anderson, and bassist Ashley Math. VBA's sound moves with pulsating rhythmic drones, and dissonant melodies. Influenced by themes of spectral city angst, Nudo's lyrics call on ballads of lost love, redemption, and the holiness of friendships past & present. Reminiscent of the crooning tales of Suicide and early Bad Seeds, the three-piece echo the unhinged swagger of bands like Flipper, and the elemental nature of This Heat.
The band's first North American tour was in support of Kurt Vile & The Violators, with whom Nudo was drumming at the time. A split cassette, Space Dad/Fuzz Kill, was also recorded by VBA and Vile comprised of wild jams and shape-shifting personas.
In late 2014, Blonde Redhead invited the band on tour as main support in US and Canada. VBA's first EP, Will It Still Be There, was released on Blonde Redhead's label, Asa Wa Kuru Records, on May 27th, 2016.
Freedom of Expression on Barragán
The second release on Asa Wa Kuru is a 7 song remix record of Blonde Redhead´s 2014 Barragán; featuring interpretations from Deerhoof, Chris Bear, Connan Mockasin, Nosaj Thing, Van Rivers, Alessandro Cortini and Clara-Nova/Gus Seyffert.

"Its pretty magical and rare to be able to hear your work through someone else´s voice and we feel ecstatic about having had this beautiful thing come together." - Blonde Redhead
Originally released as a special edition at Colette Paris, it is now available on vinyl and digital download everywhere.
We Are The Works In Progress
Curated by Kazu Makino of Blonde Redhead, We Are The Works In Progress , (the first release on Asa Wa Kuru) is a 14-song benefit album that supports Japan's ongoing post-tsunami efforts. It´s a beautifully assembled album that eases listeners into this dream world; a world that moves from dark to light in little over an hour.
Compiling tracks from some of the electronic world's most prominent taste-makers, the album boasts an impressive roster that includes the likes of Four Tet, Deerhunter, Pantha du Prince, David Sylvian and Ryuichi Sakamoto, Karin Andersson (The Knife, Fever Ray), John Maus and Nosaj Thing.
This cohesive and brilliant album is made up of many unreleased songs; the songs themselves being works in progress. With proceeds going to the Japan Society and Architecture for Humanity (among other charitable organizations), the music lives up to the album's admirable cause.